What is Yuri's Night you ask?
Well in 1961 this person called Yuri Gagarin made history by being the first person in space – the date was April 12th. So every year on April 12th there is a global party and people all over the world celebrate what has now become known as Yuri's Night. Not in Dublin? Check out all the other parties all over the world: https://yurisnight.net/
STAY TUNED ON PLANS FOR YURI'S NIGHT 2020
Yuri's Night 2019 took place on Friday, April 12th at the Russell Court Hotel. To celebrate Yuri's Night this year, we decided to search for stellar live music! Huge thank you to the amazing space musicians that made the night so special:
Analog On

Aidan Casserly
Circuit 3
They were out of this world!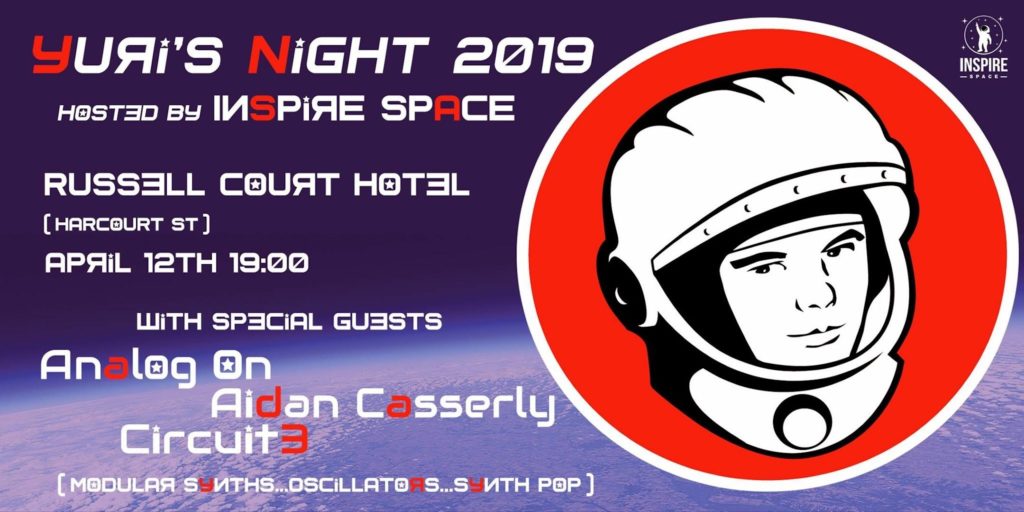 We decided that Yuri's Night 2018 should be a Space Masquerade Party! It took place on Thursday, April 12th 2018, 19:00 – 23:00 at the Russell Court Hotel, Dublin 2. It was a wonderful night, and a few people even dressed up! Many raffle prizes were won!
Many thanks to Astronomy Ireland for the great write up about our event – see right.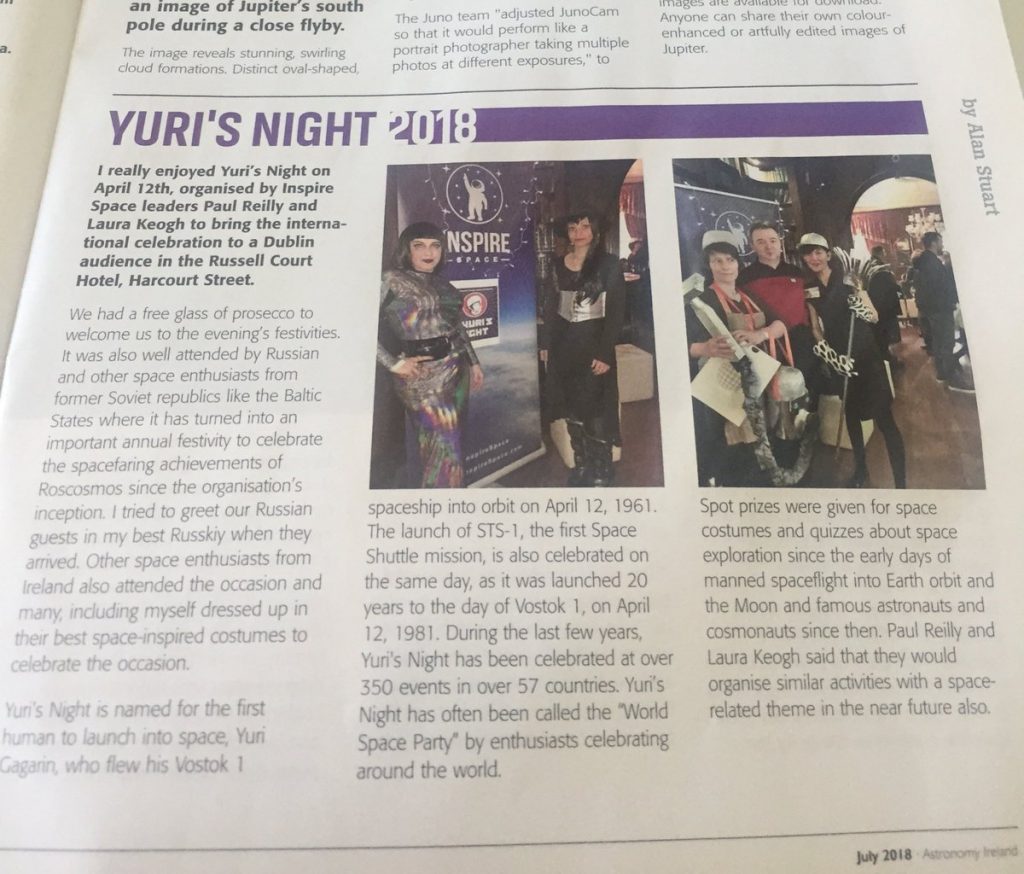 To celebrate Yuri's Night 2017, on April 12th 2017, we held talks on the Irish space sector, followed by a reception and a screening of the movie "Gagarin: First in Space", which tells the story of Yuri Gagarin's amazing voyage.
A huge thank you to Science Gallery Dublin for allowing us to host all the events there.