What is Yuri's Night you ask?
Well in 1961 this person called Yuri Gagarin made history by being the first person in space – the date was April 12th. So every year on April 12th there is a global party and people all over the world celebrate what has now become known as Yuri's Night. Not in Dublin? Check out all the other parties all over the world: https://yurisnight.net/
STAY TUNED ON PLANS FOR YURI'S NIGHT 2019
We decided that Yuri's Night 2018 should be a Space Masquerade Party! It took place on Thursday, April 12th 2018, 19:00 – 23:00 at the Russell Court Hotel, Dublin 2. It was a wonderful night, and a few people even dressed up! Many raffle prizes were won!
Many thanks to Astronomy Ireland for the great write up about our event – see right.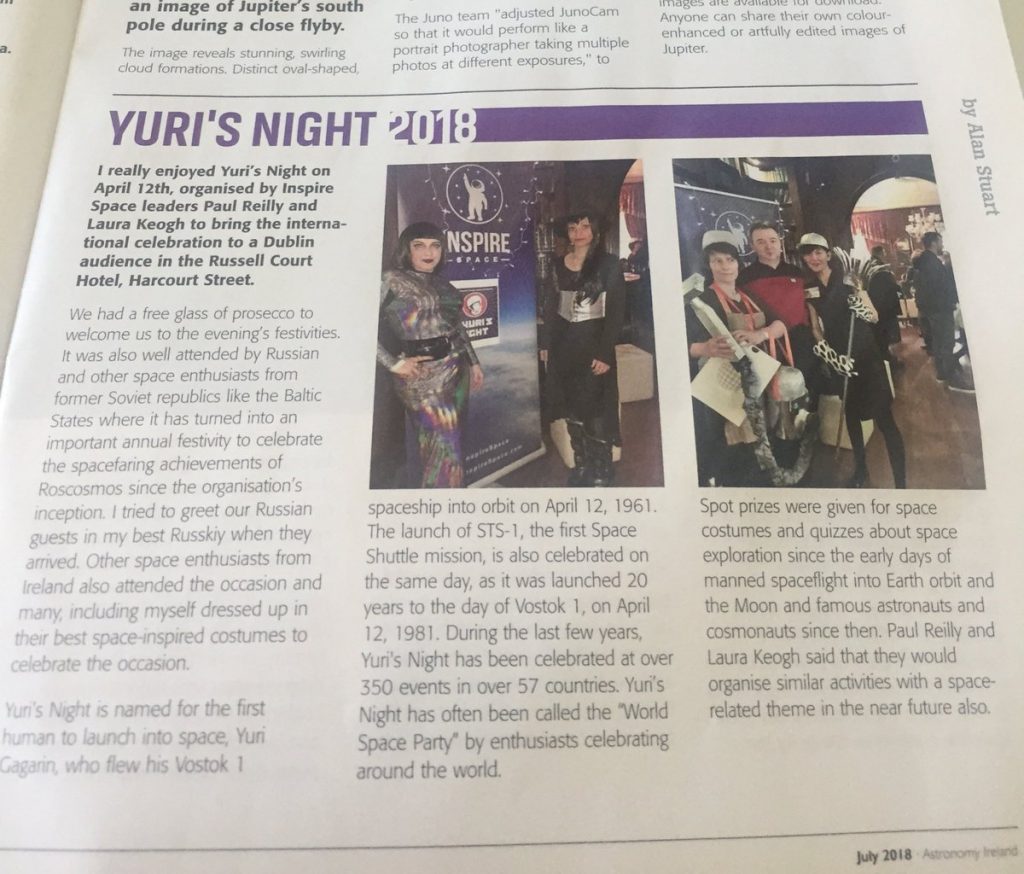 To celebrate Yuri's Night 2017, on April 12th 2017, we held talks on the Irish space sector, followed by a reception and a screening of the movie "Gagarin: First in Space", which tells the story of Yuri Gagarin's amazing voyage.
A huge thank you to Science Gallery Dublin for allowing us to host all the events there.