Enter our raffle to win a Zero Gravity Flight!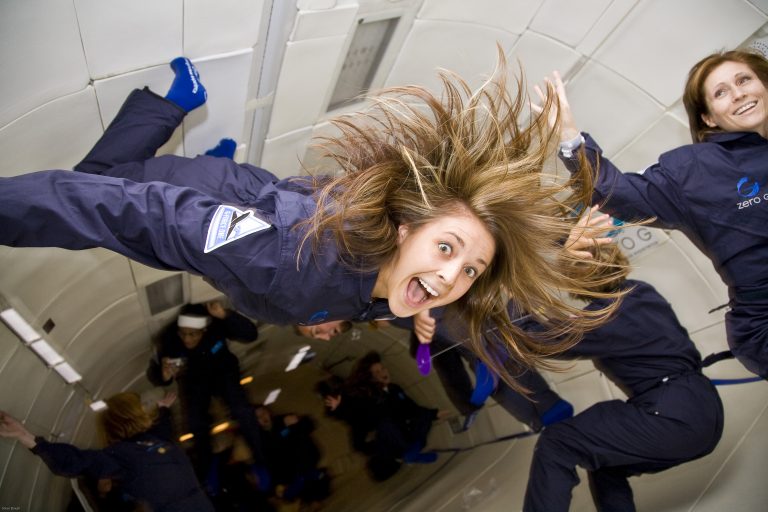 Closing date 29 January 2019
Draw takes place 31 January 2019
Want to win a ZERO Gravity flight?
Fly like an superhero and float like an astronaut! All you have to do is buy a raffle ticket!
Only 999 raffle tickets will be sold so be quick – a perfect Christmas present for anyone interested in space, weightlessness or flying!
**Closing date to buy tickets is 29 January 2019 and the draw will take place on 31 January 2019**
Most important information:
Before purchasing, make sure you read all the terms and conditions, below is a summary of the most important points:
*Full terms and conditions below
Closing date to buy tickets is 29 January 2019
The winning raffle ticket will win a ZERO-G Experience® flight with Zero-G Corp (www.gozerog.com) 
The draw takes place on 31 January 2019 and the winning ticket number will be announced on the Inspire Space website
social media streams. The winner will be contacted via the details provided at time of purchase
You must be over 18 and a resident of the Republic of Ireland to win
You must be able to travel to the United States of America within 2019 to win
Inspire Space covers costs of flight and accomodation to participate in the ZERO-G Experience® up to €1,300
Proceeds from this raffle go toward funding Irish students to attend the International Space University
Any personal data we collect is only to facilitate your participation in the raffle