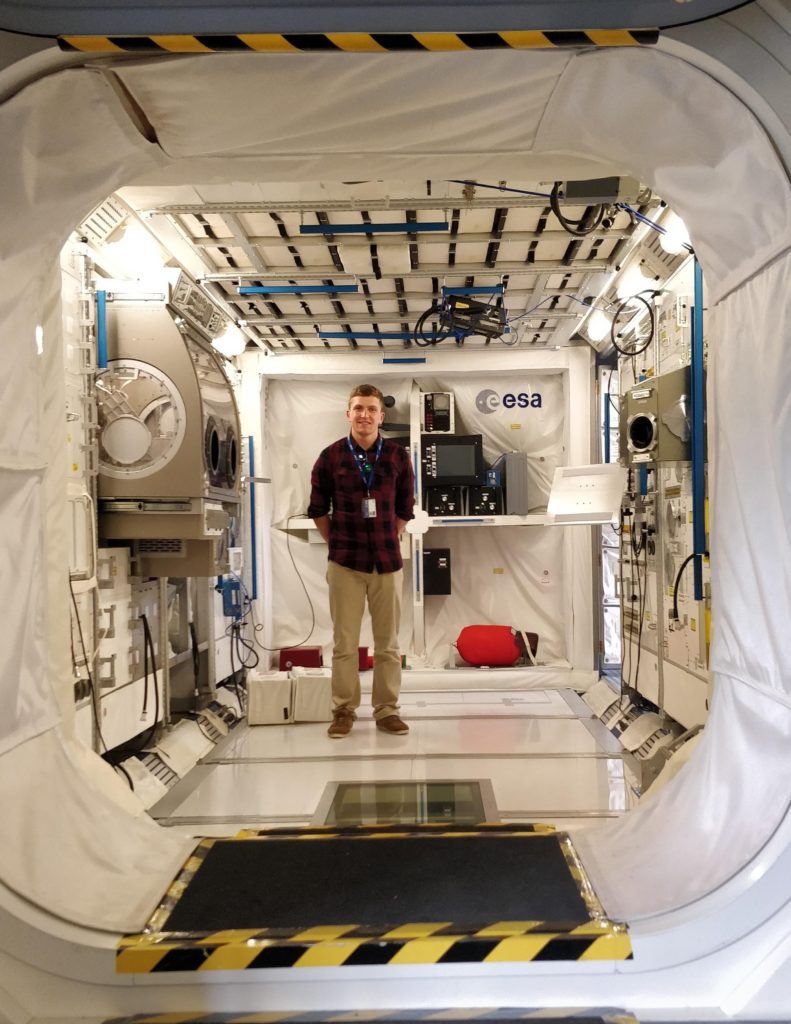 Eoin at the European Astronaut Centre!
Eoin Tuohy:
As part of my ISU Master's course, I am currently doing a six month internship placement in the European Astronaut Centre in Cologne, Germany. The European Astronaut Centre (EAC) is the home to Europe's Astronauts and provides the astronauts training, support, and partakes in a wide range of research.
I am part of the Spaceship EAC team. Spaceship EAC is tackling topics in modern human and robotic space exploration. The team aims to develop innovative designs to overcome problems related to future space missions and specifically works on low technology readiness level (TRL) projects preparing for human lunar exploration.
I am working on in-situ resource utilisation (IRSU) which is looking at using the soil on the Moon (lunar regolith) to help develop a lunar village. I am working on studying lunar regolith simulants and exploring their possible applications. As well as this, I am also looking into new technologies to help mitigate the problem of lunar dust, which sticks to everything and is incredibly abrasive. Preventing it from sticking to space suits would allow astronauts to do more spacewalks.
Working at EAC is an excellent experience and I get to meet fascinating people every day who are all working on the forefront of human space exploration!